Centrifugal Clutches and Brakes


How they work....
The sprung tensioned flyweights rotate faster until they start to engage with the housing. This speed controlled engagement means they can function as an automatic clutch or brake to control descent rate.
Combidrive Ltd. is the UK distributor for the German company Robert Scheuffele (Trademark 'SUCO')
Centrifugal clutches from the SUCO range are often to be found in the following machinery.
Combidrive can offer complete SUCO clutches or spare parts and even if the SUCO may have been fitted as original equipment, there is a good possibility that we can offer an interchangeable unit from stock.
Maximum capacity: 25HP* @3000 RPM
with integral twin pulley
108 mm diameter for SPA belts
Bore size: 25.4 mm (1")
Depth: 72 mm
double bearing support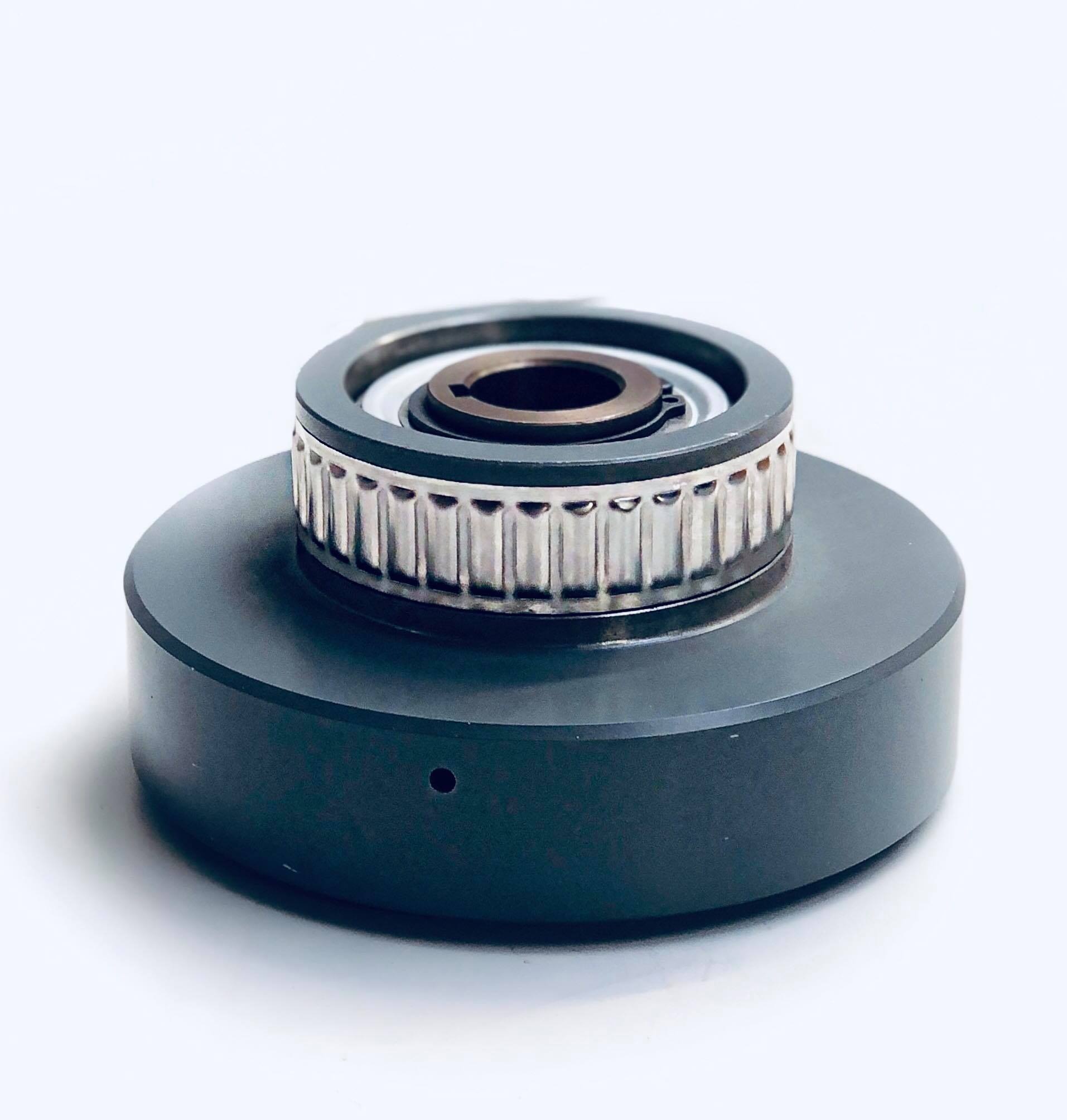 Maximum capacity: 50HP* at 3000 RPM
without pulley but a 85 mm fixed diameter
housing diameter 145 mm
Bore: 25.4 mm (1")
Depth: 70 mm
single bearing support
Some popular applications include:
AUTOMATIC CENTRIFUGAL BRAKING MADE EASY
Winch systems may need protection when lowering a load to prevent the possibility of overspeeding and consequential damage or injury.
Typical transmissions comprise a motor fitted with failsafe brake and hand release, connected to the geared winch system.
However such control does not protect against overspeeding during lowering a load or when manually controlling decent in the event of power failure.
A Suco modular brake can easily be fitted between a standard IEC motor and gearbox, as an original specification or retrofitted to an existing system
Respective flange spigots ensure any possibility of angular and/or radial misalignment of the brake hub is eliminated.
Typically, automatic braking would commence at say 1650 RPM when running with a 1400 RPM motor.
Centrifugal Clutch Designed To Deal With Torsional Vibration
Most of us will know when we are alongside a diesel truck when everything is rattling as we wait for the lights to change.
Very high cylinder pressure with each power stroke from every piston can produce torque "spikes" as high as 7 times the nominal torque from the engine.
Such 'roughness' from the diesel engine compared to a petrol engine where torsional vibrations are of a much lower level, must be absorbed by the subsequent transmission components.
The Suco P type clutch embodies rubber bushes in the 3 asymmetric shoes, this design enables the clutch to absorb such torsional vibration to give quiet running and long service life.